The schematic drawing is an example. The method that is currently used to calculate the dwelling time is excluding times that are 50 ms. Each dwelling time is getting an additional 50ms to compensate for the transitional time loss (dashed line in schematic drawing). The chart on the right side is the total time for each period when adding negative and positive dwelling times.

extracted RNA and done cDNA from it from WTB flies and Hetero flies (Homo were too few). Doing the qPCR with those this week
Inserted GFP in homozygosis in FoxP-KO flies
Crossed Elav-Gal4 x UAS-gRNA-FoxP and Elav-Gal4;Tub-Gal80ts x UAS-gRNA-FoxP (left at 30 degrees) as controls for buridan
Crossed protocerebral bridge line for buridan
Finished the presentation for thursday
Writing material and methods for the thesis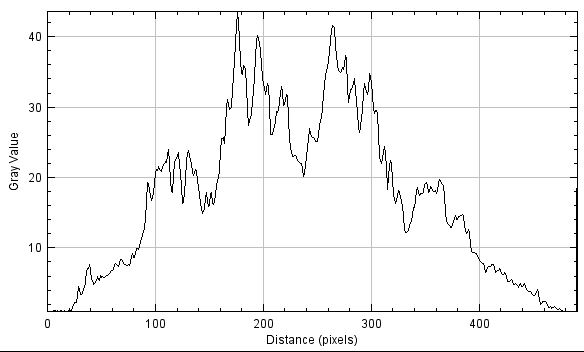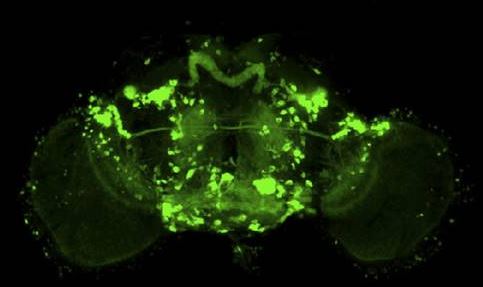 Proof of concept. I was playing around with ImageJ and found that there is a built in function already that does analyze the fluorescence intensity. I am just not sure exactly what it tells us. This is only as far as I have gotten yet.
The image below is the one I used.

The code generates the dwelling time for each period as well as the median dwelling time for each period. The code has also been implemented on grouped data but it only generates graphs for one of the groups, not both. Currently investigating why

I have been sorting and feeding flies ATR (in total about 7400 flies divided between 170 vials). Emer has been conducting the experiments during the previous week continuing this week.
Including the flies from today we have a total of 172 experiments divided between 7 experimental groups. Including the data from the Turkish students it is well over 230.
I looked at the control experiments and they look as expected. Perhaps even better than what the Turkish students had.

Slowly are we getting closer to getting a optomotor response
I made the following changes
Glued flies to a needle rather than the plastic optic fiber
Head of fly was not glued, the fly was able to rotate its head
I put focus on making sure to get the fly as straight as possible
Contrast between black and white was increased
The light was adjusted to increase the brightness within the arena