on Monday, October 12th, 2020 12:49 | by Andreas Ehweiner
I've started again to test the set-up after repairs. It does not seem to be perfectly stable ,with some drift in the positive direction. Most often, it seems that the amount of drifting would be fine for measuring.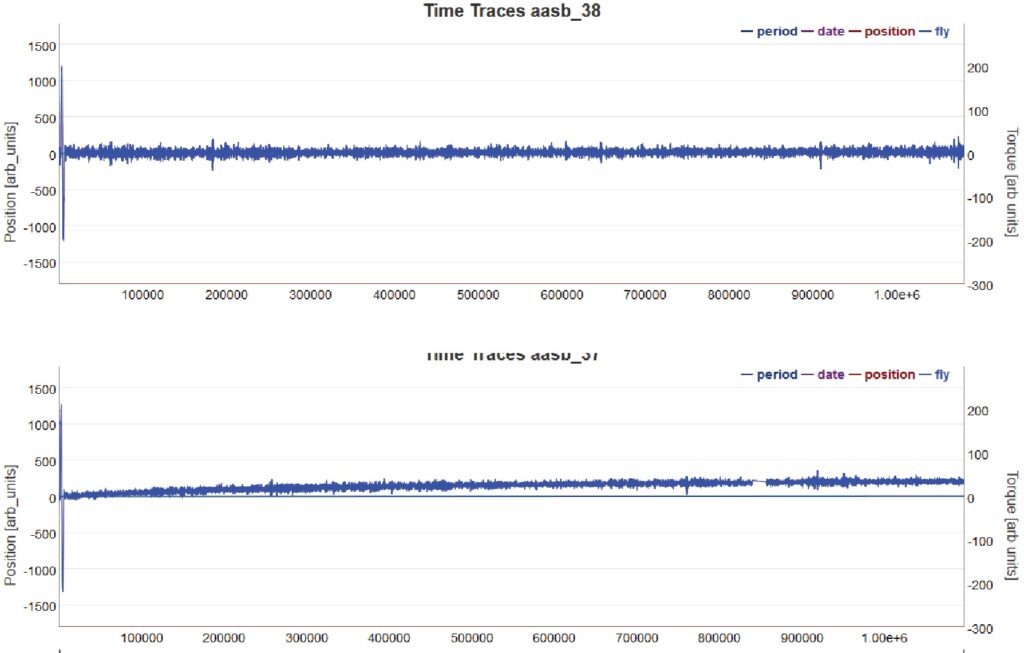 Therefor I tried measuring some flies. A problem now is a very negative baseline, when the fly stops flying. Also the response for left and right seems not to be equal.
So now I'm trying to get the line close to 0, so that I have conclusive results if the set-up if usable at the current state.
2 examples of drift:
Category: flight, Operant learning, operant self-learning, set-up test