on Monday, December 4th, 2017 1:02 | by Christian Rohrsen
This is another way of showing how the slope of the SMAP analysis varies with length. I have choped the time series in 4 chunks and saw what was the slope for the chunks and for the whole time series. I think this is the best statistical way of doing it, it should not depend on what line was tested. I cannot see any effect.
Here below is just to show what I found out in the code. What I thought that theta was controlling for nonlinearity in the model, for me it seems rather a control for under- overfitting in the model. So I might need to read the paper and see what do they say, and if it is the same as what I found out in the code.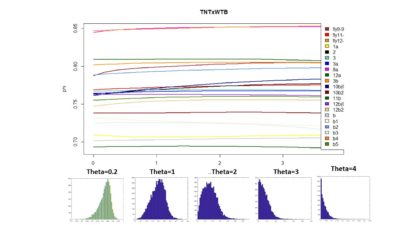 Category: flight, Spontaneous Behavior, strokelitude, WingStroke