E. Axel Gorostiza
View Profile
Here, I present you the results of using Blue light for photopreference and adding a pulsed Red light. These experiments are controls required for using Optogenetics to study Photopreference. I used the Blue light at different intensities, and calculated the Choice Index (CI) and the proportion of flies in each tube of the T-Maze (White: Bright, Black: Dark, Grey: Elevator).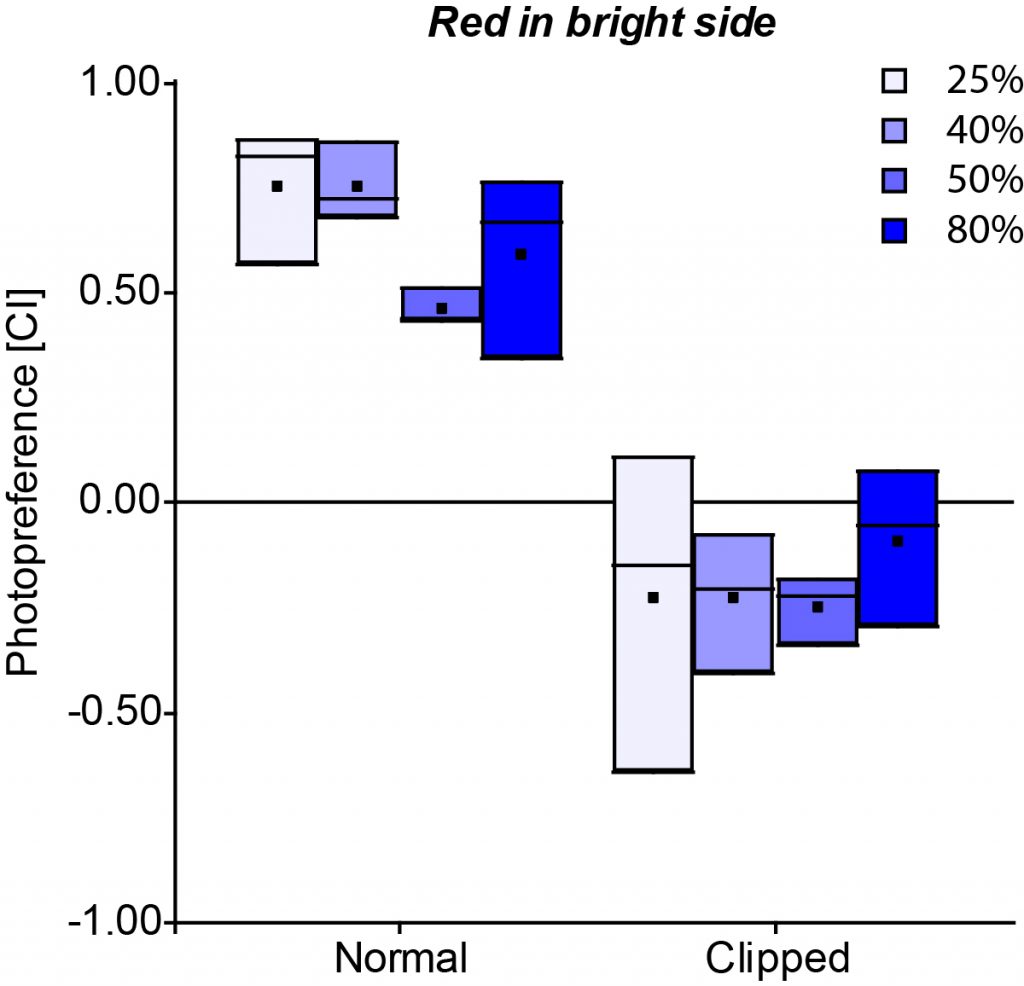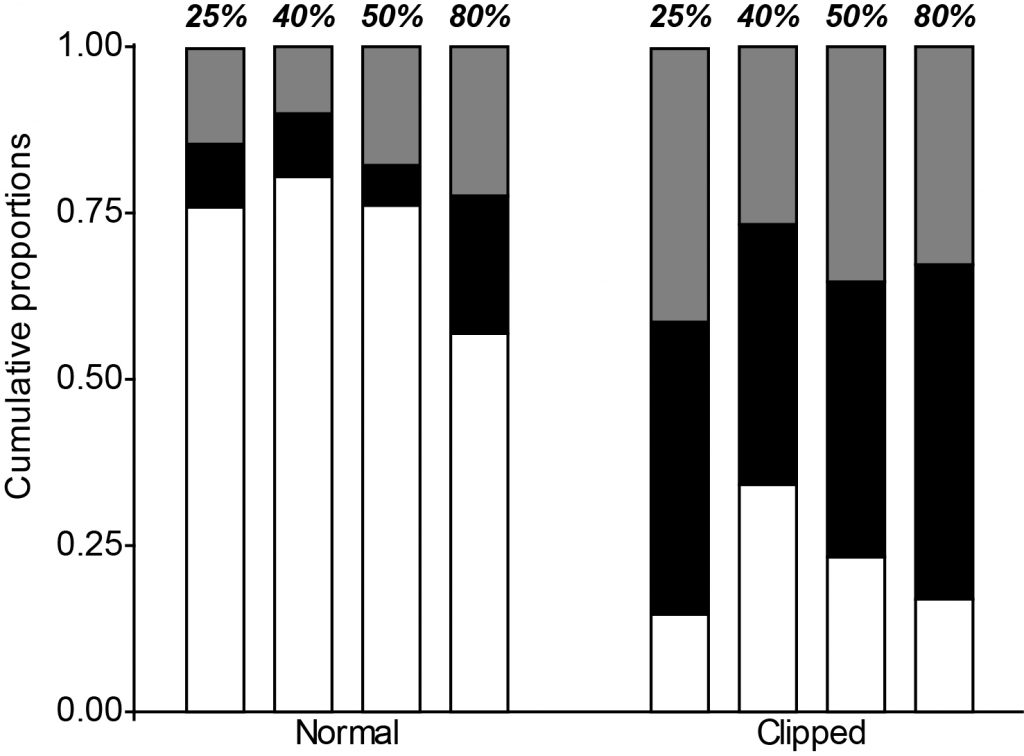 I recently combined the two TbH-lexA  lines (54954 & 54075) with CD8GFP, and the TDC2-GAL4 line with CD8RFP, in order to compare their expression patterns. Here I present some of the dissections. The confocal is not working properly, but it is relatively good to draw some conclusions.
TDC2>GFP and anti-TβH (Scholz's Lab)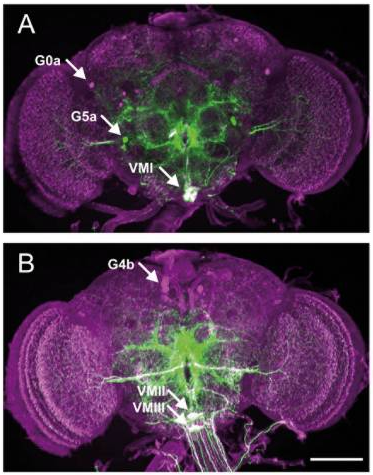 TDC2>GFP (Gerber's Lab)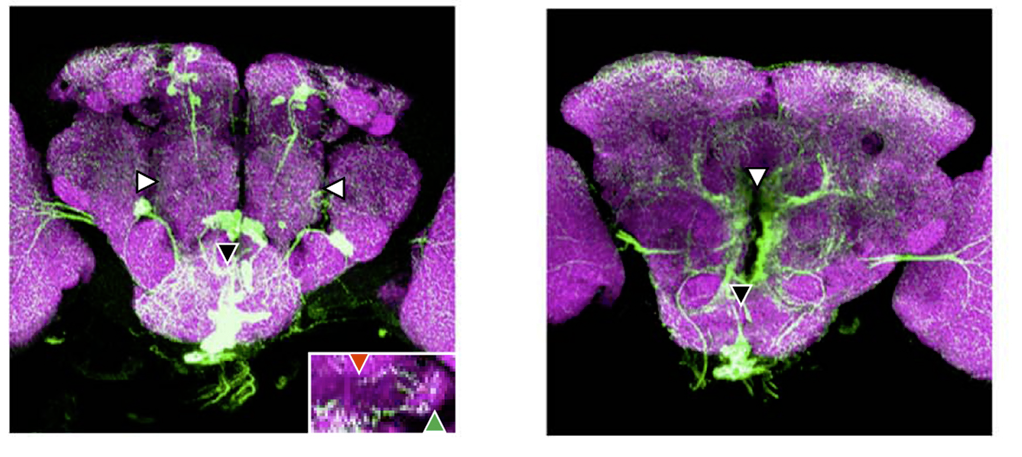 anti-TDC2 (Goodwin's Lab)

After refining my DA screening, I end up having three interesting GAL4s which lead to changes in photopreference after expressing Shibire and rising the temperature. What I am trying to do now is to understand if they label the same neuronal population or not.
| | | | | | | | | | |
| --- | --- | --- | --- | --- | --- | --- | --- | --- | --- |
| Genotype | PAM | PAL | PPM1 | PPM2 | PPM3 | PPM4 | PPL1 | PPL2 | VUM |
| thF1>GFP | 0 | 0 | 0,25 | 3,75 | 4,25 | 0 | 3 | 0,75 | 0 |
| thF1;C'>GFP | 0 | 0 | 1 | 7 | 5 | 0 | 2,5 | 5,5 | 1,5 |