on Monday, September 28th, 2020 12:11 | by Andreas Ehweiner
I finished my cross for the colocalisation of FoxP with the 6 Gal4-lines i ordered.
Two lines show a nice colocalisation and will be tested.
One would show some overlap, but a completly diffrent expression pattern than it should have. So i will try this line again from the stock to exclude a mixup of the line.
The next one dont seem to have any overlap, but also the pattern looks not like it should.
This line seems to have coexpression but the pattern also looks a bit odd, this may be due to a general weak signal and a bad dissection.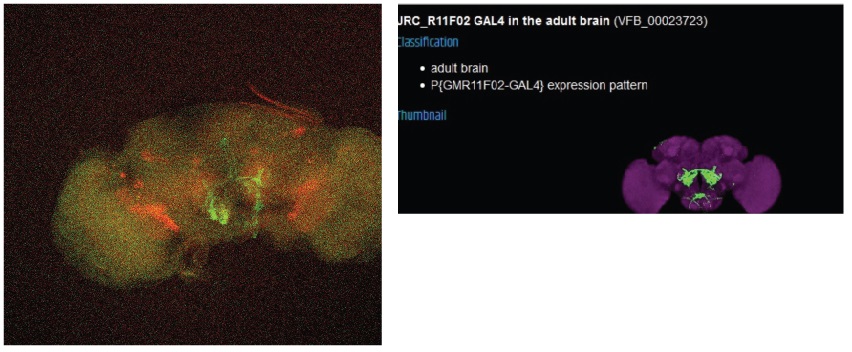 The final line seems to have no overlap with the FoxP expression.