on Monday, July 24th, 2017 10:39 | by Axel Gorostiza
I am still trying to set up the optogenetics tools for my photopreference assay. These are the results so far. I combined the result obtained with Chrimson in the second chromosome and in the X chromosome, because they were identical.
Blue: only blue light.
Red: Blue light + pulsed red light.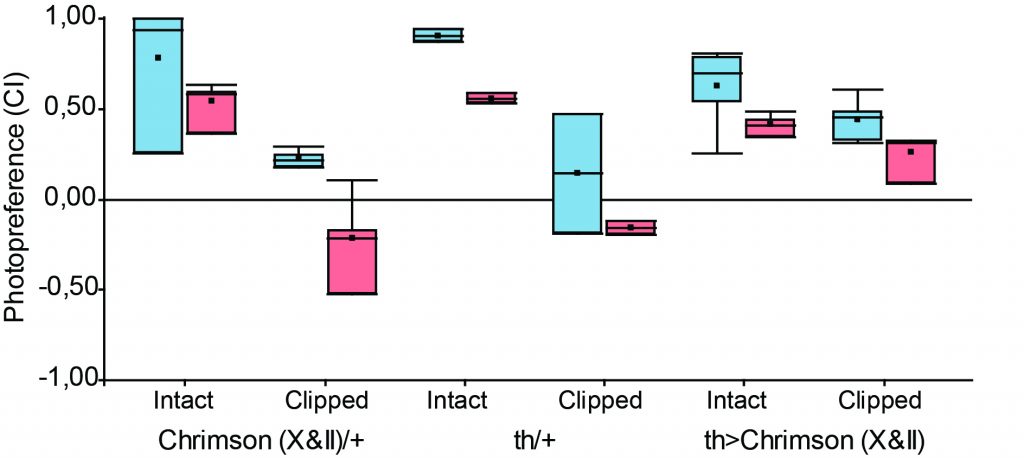 I think Chrimson is already activated under my blue light condition.
Category: wing clipping